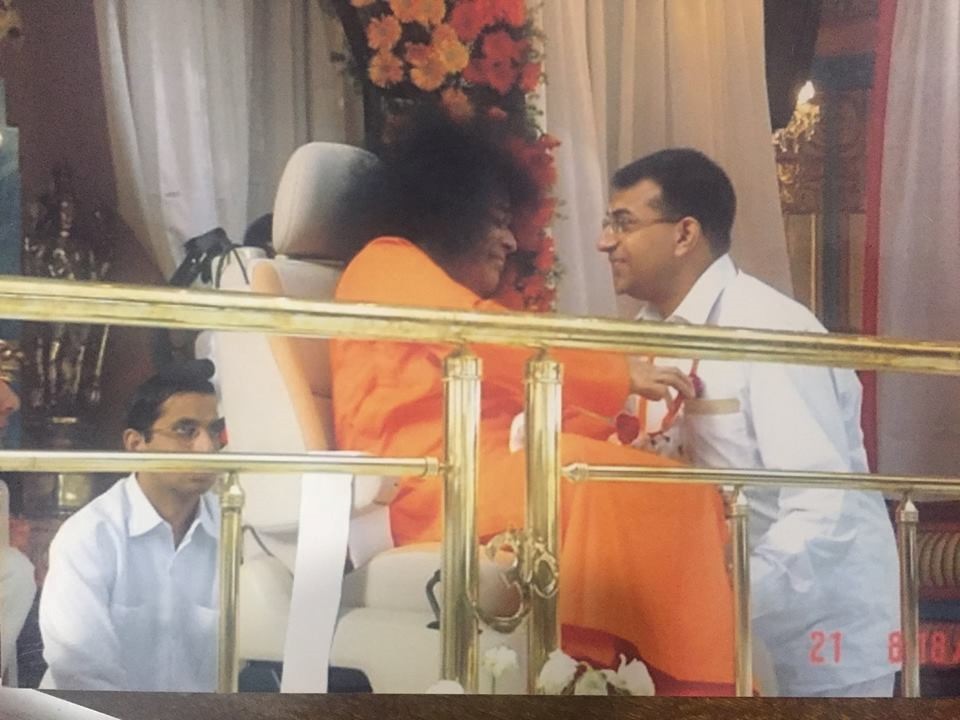 It was in 1990 when Lord Sai blessed one of His outgoing MBA students of Sri Sathya Sai Institute of Higher Learning and inspired him to work in setting up of a multi-dimensional rural empowerment programme. The "sewa" work in this project was started on 13th April, 1993. Since then,

Swami

has been guiding, inspiring and protecting us at every step. Important physical milestones in the history of this project are as follow:
Bhoomi Puja of the land, gifted by the then Gram Panchayat of village Darwa (Yamuna Nagar, Haryana), was performed on 13th April, 1992. Construction of the hospital building was taken up on 27th September, 1992. The sewa work was started in the form of a

dispensary

on 13th April, 1993. Next year in September 1994, Masala (spices) production centre was commissioned with a view to provide vocation to economically weaker section of the rural women.



Sri Sathya Sai Jagriti Vidya Mandir was

inaugurated on Swami's 71st Birthday (23rd November, 1996) by a longtime Sai Devotee, Mr Justice R.Sridharan, the then Chief Justice of Panjab & Haryana High Courts.


The "Parshotam Loomba Science block" of 6 bigger rooms in three storey format specially designed for housing meditation room, conference hall, library, science laboratory and a computer laboratory, was completed in 2009.





In February 2009, "Clean water" project, sponsored by Rotary Club to meet the supply of safe drinking water to the whole campus, was commissioned.



The major boost to the working of the Project in general and Sri Sathya Sai Vidya Mandir in particular, was received on 19th June 2010 when

Sri Sathya Sai Vidya

Vahini was gifted to school by Bhagwan. This has brought in the cutting edge of latest technology in text-book and value oriented education for the holistic development of the students' personality.



"Sai Kitchen"

was commissioned in September 2012 to supply freshly prepared, tasty and nourishing vegetable curry on 4 days and rice with curry on every Tuesday and Saturday to all the students free of cost. Free Meals for old destitude persons in the neighbourhood was also started in 2015.

On Baba's 88th birthday (23rd November, 2013), a multi-purpose assembly hall

(Sai Balraj Gupta Hall)

was inaugurated by Mr Justice K.C Puri, Hon'ble Judge of Punjab & Haryana High Courts, Chandigarh.

With Sai's loving grace, the School has been affiliated to the National Council of Sri Sathya Sai Schools in 2013.

Thank you Swami!





Lately in April 2015, the sports ground of the school has been developed fully into a stadium for training and organising the games of foot-ball, hockey, Cricket, volley ball and track events. Most recently, the Basket ball court was commissioned in March 2016.



In 2017, the extension of the Balraj Gupta Assembly Hall and addition of a balcony was undertaken to accommodate the ever increasing audience, attending Baba's birthday and school Annual Day programme.
In February 2018, the school was allotted a "Girl's football Nursery" for 30 students of Yamuna Nagar district by Govt. of Haryana under Golden Jubilee Khel Nursery scheme.
In April 2018, a 10KW "on grid" solar power plant has been installed on the roof top of the school. It is now producing electricity.